Greenwashing Examples: What Is Greenwashing and Why Should You Care?
We're all familiar with the term 'whitewashing,' but another one making contemporary rounds and gaining in currency is—greenwashing.
Which begs the question: what is greenwashing, and why should you care?
In today's blog, we'll explain what greenwashing is and explore a sinister practice which has permeated various industries for some time.  Additionally, we'll go into its implications and provide some greenwashing examples, alerting you to potential red flags when you see them.
Greenwashing refers to companies which market themselves as environmentally friendly despite rolling out products to the public that don't actually support genuine measures aimed at reducing their environmental footprint.  Or to put it in common parlance—they talk the talk, but don't walk the walk.  A misleading and deceptive tactic, it's used to attract environmentally conscious consumers and investors to take advantage of the growing global focus on environmental issues.  
Deceptive Marketing Tactics
One classic greenwashing example is in the use of deceptive labels and marketing tactics.  For instance, products labeled as "natural" or "green" or "eco-friendly" may not necessarily be so.  Oftentimes, these claims prove to be superficial on closer inspection, and the product's actual environmental impact remains the same.  These kinds of practices can fool consumers into believing they are making environmentally responsible choices when in fact they may not be.—And so, consumers are duped and misled.
Greenwashing Examples Across Industries
Fashion Industry
We've had occasion to applaud many of the positive changes in the fashion world, promoting a circular economy or upcycling.  But the brutal fact remains that many in the fashion industry have been engaging in greenwashing.  One clothing company that has come under fire for greenwashing in recent years is H&M, whose sustainability initiatives have faced criticism and scrutiny from experts and environmentalists.
Food Industry
Similarly, the food industry hasn't been altogether exempt.  Titans in the industry, such as Nestle and Coca-Cola, have come under withering fire for "misleading commercial claims about the recyclability of their products." Additionally, companies might advertise products as 'organic' or 'natural' and create an impression of environmental responsibility.  On closer inspection, however, these claims often prove to be unsubstantiated, and their production methods run counter to eco-friendly practices.
Automobile Industry
It won't come as a surprise, but the automobile industry has also engaged in its share of greenwashing.  In 2015, Volkswagen faced severe scrutiny when the company admitted to installing illegal software in its diesel vehicles to cheat emissions tests.  Shattering the company's eco-friendly image, their deliberate deception raised questions about the automobile industry's claims of environmental responsibility.  Using such 'defeat devices' cast a terrible light on the damaging impact of greenwashing in the industry, showcasing how deceptive tactics could mislead consumers about its vehicle's true environmental impact.
Implications of Greenwashing
Undermining sincere efforts towards sustainability, greenwashing creates a skeptical miasma that makes it all the more challenging for consumers to distinguish between genuinely eco-conscious brands and those simply leveraging greenwashing tactics for profit.  Greenwashing examples abound, and learning to identifying them is key.
Naturally, the question arises: how can you identify and avoid falling victim to greenwashing?  It may require a little homework on your end, but in the end, it will have been worth it.
A good company will operate transparently, revealing its company's practices, certifications, even reports.  In the e-waste industry, for example, certifications like R2v3 and e-Stewards are instrumental in regulating e-waste management, ensuring responsible recycling practices by setting stringent standards for environmental and social responsibility.  In addition, companies like eAsset Solutions continually demonstrate a sincere commitment in responsible e-waste disposal by contributing to a circular economy, scheduling walking tours of our facilities to potential clients, and undergoing yearly audits to maintain currency in the e-waste industry.
By prioritizing certifications and showcasing genuine commitment, organizations like eAsset Solutions contribute to a more sustainable and ethical approach to managing e-waste, reducing environmental harm and cultivating a circular economy where electronic products are reused, repurposed and recycled responsibly.
Stay Informed
Ultimately, staying informed and remaining vigilant as consumers is the key to combating deceptive practices such as greenwashing.  We are a trusting society—perhaps a bit too much, and exploring claims, researching brands, and supporting businesses that demonstrate a real commitment to sustainability can collectively drive positive change.
Final Thoughts
Undermining trust and confusing consumers, while leveraging profits, does tremendous damage and hampers real progress towards sustainability.  By understanding what greenwashing entails and being mindful of the tactics used, consumers can educate themselves and make more informed choices, encouraging genuine eco-friendly practices within various industries.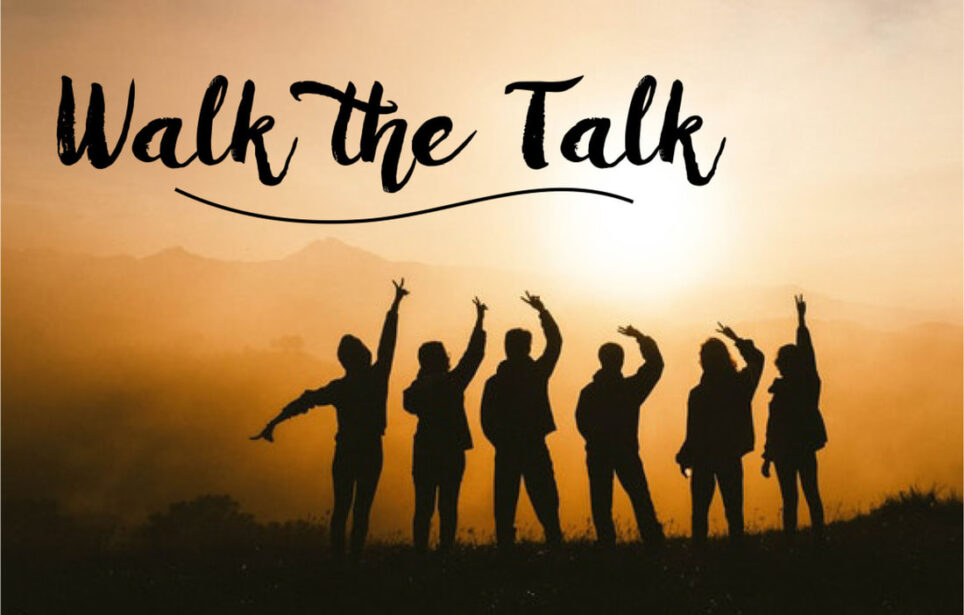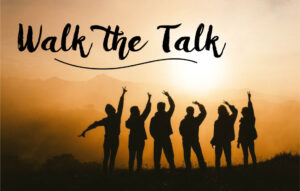 We pride ourselves at eAsset Solutions in truly seeking to embody the various principles which collectively fall under the heading "Going Green," and continue to offer tours of our facilities, answer any questions regarding our recycling procedures, maintain sustainable currency, and promote a circular economy in everything we do.
Talking the talk—sure.  But walking the walk—it's our philosophy, and should be that of all companies as we move into the future.