Environmental Social Governance (ESG): What Is ESG and Why Is It Important?
Unpacking the ESG Meaning
Understanding the importance of Environmental, Social, and Governance (ESG) is as essential in today's world as knowing how to carry the almighty "1" when doing your taxes.  In fact, some may argue it is even more important, but Uncle Sam may beg to differ.  Emerging in recent years as a powerful framework for evaluating a company's impact on the environment, society and corporate governance, in today's blog we'll address the oft asked question: What is ESG and why is it important?
School's in session.  Now open your books and turn to page 1.
What is ESG and Why is it Important?
ESG meaning stands for Environmental, Social, and Governance, or simply known as ESG, which is a set of principles or criteria which companies, investors and stakeholders use to evaluate a company's impact on society and the environment.  Operating in many ways similar to that little voice inside of you letting you know right from wrong, the ESG framework is essential for several reasons:
Long-Term Sustainability:  
ESG practices are designed to ensure that companies operate in a way that is sustainable over a long period of time.  What does that mean?  Well, it basically means ESG takes into consideration the environmental and social consequences of actions and arrives at decisions that support the company's viability for years to come.  
Risk Management: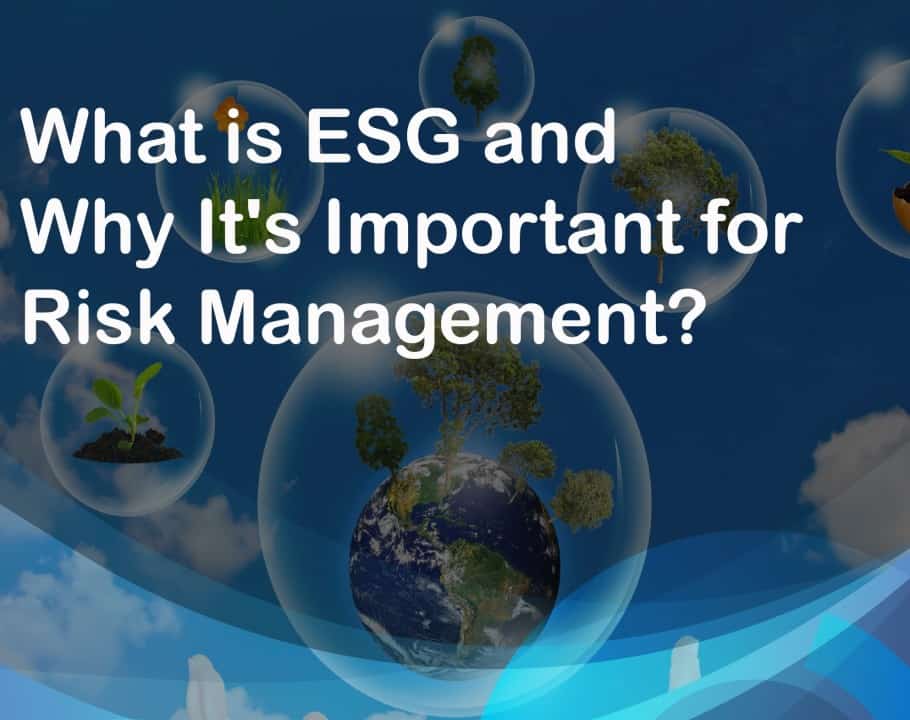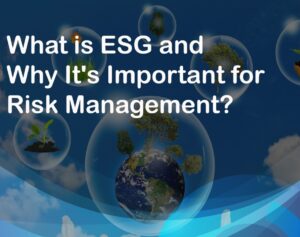 ESG factors help identify potential risks and opportunities that may impact a company's financial performance.  Not unlike a building inspector or fire marshal, ESG's role is to understand these risks in order to allow companies to adapt and take measures to mitigate disastrous consequences.
Consumer and Stakeholder Trust:
Trust is everything in business, in personal relationships, in oneself.  And businesses that are committed to ESG are more likely to earn the trust of their customers and stakeholders.  As more investors consider ESG factors in their decision-making, businesses that flourish in this area may gain access to a broader pool of potential investors.  Or as Shakespeare put it, "G's recognize real G's."
Investor Attraction (ooh lala):
It's basic math.  Companies that align with ESG principles are more likely to attract investment and expand their financial opportunities.  As a result, many investors are factoring ESG considerations into their decision processes.
Ethical Leadership:
Embracing ESG principles reflects ethical leadership and an honest commitment to societal and environmental welfare.  In common parlance, you're more likely to trust and do business with someone who has demonstrated on numerous occasions, especially when no one is watching, that they are guided by a set of moral principles that aspire towards the good and right for all.  
Competitive Advantage:
When you attract top talent, you tend to win government contracts and gain a positive reputation in the marketplace.  And in a world where sustainability and ethical practices are rightfully becoming the norm, companies who align with ESG principles gain a huge advantage over those who don't.
Regulatory Compliance:
ESG practices also help companies stay in compliance with evolving regulations and standards related to environmental and social responsibility.  Staying ahead of the regulatory curve can prevent costly legal issues and fines.  Your checkbook and wallet will thank you in the long run.  
Enhancing Brand Reputation:
Street cred is one thing, and the marketplace is no different.  Companies that embrace ESG meaning and prioritize ESG are more likely to build a positive brand reputation.  Consumers are increasingly conscious of the environmental and social impact of their purchases, and therefore tend to support companies that embody their values.  A strong ESG focus can help differentiate your business in a competitive market.
eAsset Solutions: A Case Study in ESG Excellence
Now that we've established the importance of ESG, it's time to set modesty aside and delve into reasons why partnering with green companies like eAsset Solutions is not only the responsible choice, the right choice, but also the strategic choice.
For nearly twenty years now, we've embodied ESG principles by responsibly recycling electronic waste and promoting sustainability, both inside and outside the office.  We really mean what we say, and if you've been reading our blogs, we're confident you'll agree.  In any case, let's revisit some of those reasons:
Environmental Responsibility:
Our commitment to the environment is evident in our e-waste recycling process.  We ensure that e-waste is recycled in an environmentally friendly manner, reducing the negative impact of hazardous materials on our ecosystems.  By partnering with us, your business can ensure the responsible recycling of electronic devices, reducing the environmental impact.
Social Responsibility:
We go beyond environmental considerations by prioritizing social responsibility.  Actively engaging with local communities is a must, and all of us take our cue from eAsset Solutions' President and CEO, Jim McGovern, who keeps bees, chickens, fashions furniture from reclaimed wood, and promotes a sustainable lifestyle in the most effective way possible: by living it.  Seriously, you can't ask more from your leadership.
Governance Excellence:
At the core of our company's ESG practices is a solid framework of governance.  We are committed to ethical business practices, undergo yearly audits to main regulatory currency, and strive to educate our employees and local communities on sustainable living.  If you don't believe us, give us a call.
Circular Economy:
We firmly believe and adhere to the principles of a circular economy.  Properly speaking, what this means is that electronic devices are not discarded but rather recycled, repurposed, and reintroduced into the market.  This reduces the need to manufacture new electronic products and conserves resources otherwise exploited for the almighty dollar.
The ESG impact of Partnering with eAsset Solutions
Let's introduce a hypothetical into this conversation.  You own a company—I don't know, we'll call it Beastmode Tech—and over a cup of strong coffee, you've riased a significant question: What is ESG and why is it important?  You've done your due diligence, read our blogs, and now you're eager to enhance Beastmode Tech's ESG performance.  
Deciding to partner with eAsset Solutions, you pick up the phone, reach out to our team, and explain that you need assistance with recycling a substantial quantity of electronic equipment.  Afterward, you recline in your chair and turn to your second-in-command, eyeing you incredulously, and say, "Here's how this partnership will positively impact Beastmode Tech's ESG standing.  Take note number 2:
Environmental Impact:
"eAsset Solutions will responsibly recycle our e-waste, and through our partnership, we'll significantly reduce our environmental impact.  This translates to a lower carbon footprint and resource conservation, number 2.  Try and keep up. 
Community Engagement:
"Listen up, number 2.  eAsset Solutions collaborates with local communities for e-waste collection and recycling.  Beastmode Tech's partnership with these guys will contribute to local job creation, create goodwill in the community, and reflect positively on the 'S' aspect of ESG.
Corporate Governance:
"Try and stay with me, number 2.  eAsset Solutions maintains the highest standards of ethics and governance in their recycling operations.  I've toured their facilities.  I've seen with my own eyes that crew in motion, and let me tell you, number 2, they're the real deal.  Beastmode Tech can only benefit from this transparent and ethical approach, which aligns with the 'G' in ESG.
Reputation Enhancement:
"Number 2, you got hammered at the Holiday party last year, so you can't speak on reputation.  I can, and Beastmode Tech's commitment to ESG will only enhance our reputation and trust among our customers and employees.  Trust me, number 2, it's the right thing to do.
Cost Savings:
"And last but not least, number 2, it's gonna save us money.  ESG-focused companies are at the forefront of innovation, which leads to potential cost savings and competitive advantages for Beastmode Tech.  It's a win-win for all of us, number 2.  Even you."
Final Thoughts
So the next time you overhear someone asking, "What is ESG and why is it important?" you can educate them, drawing from this article and the various benefits of partnering with green companies like eAsset Solutions.  Understanding ESG is essential for businesses.  It encompasses environmental responsibility, social engagement, and governance excellence, which, when embraced, can only lead to numerous benefits.  
Partnering with eAsset Solutions and like-minded companies, who passionately promote sustainability and responsible recycling, is not only important but strategic, as it aligns your business with ESG principles and will result in a positive impact on your operations and bottom line.  It's not just a buzzword; it's one of the many keys to a sustainable future for generations to come.